After six years we are still really lost for words. In 2014, we found out that having our own children may not be an option for us, after many different tests guided by our GP, we were referred to the Hewitt Centre. We were under Dr Drakeley and Dr Russell. Both of which treated our case with absolute professionalism and optimism. My husband had to undergo a procedure and to his disbelief was successful. I was then placed on the short cycle and we went down the ICSI IVF process, which was also successful. We had our first embryo inserted shortly after. 
We waited anxiously for 2 weeks prior to completing a pregnancy test, we were in utter shock, POSITIVE!! Our world was changed forever, 9 months later our first son arrived safely at the Liverpool Women's Hospital. Fast forward another 2 years, having gone through embryo transfer, our second son was born in 2018.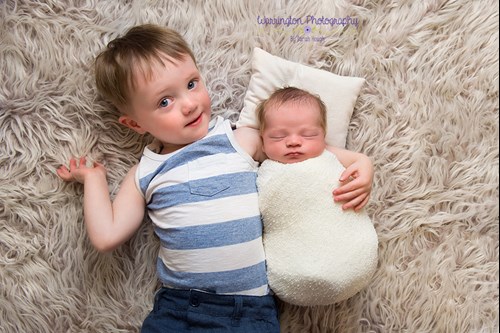 We cannot thank the staff at the Hewitt centre enough for their guidance, support, professionalism and expertise. You are truly wonderful and made our impossible dream come true, twice! Thank you so much from the bottom of our hearts. 
Jane and Craig