Having no success in naturally conceiving or falling pregnant for over 6 years, we decided the time was right to seek further help and advice.
Hearing the news that we would continue to struggle due to low sperm motility was heart-breaking even though I knew we'd been struggling. I firstly thought this wasn't meant to be for us and we wouldn't have children.
Our referral to Liverpool Women's for IVF treatment left both of us feeling quite nervous and was initially quite daunting but after our first consultation at The Hewitt Fertility Centre we were given hope and reassurance that this could happen for us. There is a lot of information to take in around the process and what both of us would have to do but I can honestly say that the nursing staff were there for support at all times. The process I felt at the time was quite full on with remembering to take tablets and preparing injections daily and at one point I didn't think I could do it but looking back now it actually wasn't that bad. All I could do was keep hoping for the right result.
The staff where outstanding throughout my treatment and at every appointment. We were so lucky that after our first treatment cycle I fell pregnant and I've never felt so over joyed. I was more than happy to continue with my care at Liverpool Women's Hospital and having extra scans gave us the reassurance that everything was ok. During this time and my antenatal appointments with the midwives, I was made to feel at ease and I couldn't have received better care. Due to my baby's positioning and a low placenta at every scan I had prepared myself for an elected C-section. Our day finally arrived and the delivery suite staff were yet again outstanding and I was made to feel very comfortable, during our baby's birth and overnight care.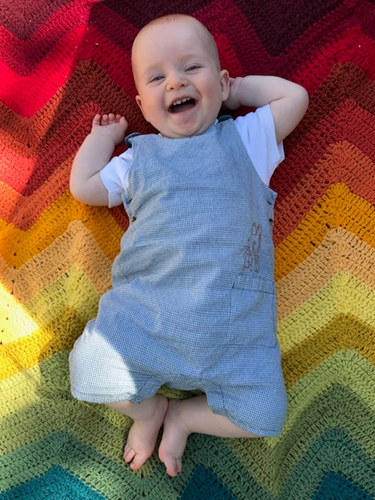 I'm happy to say our little boy has just reached his first birthday and I don't think I can ever truly thank the staff enough. Abel is an absolute joy and has brought so much happiness to our family. Liverpool Women's continue to work with families and I would completely recommend them as an excellent Trust for supporting women throughout their pregnancy experience.
Jackie, Neil & Abel