Over 100 families came together with their babies and toddlers over the weekend for a day of celebration with staff from the fertility centre that made their dreams of having a baby come true.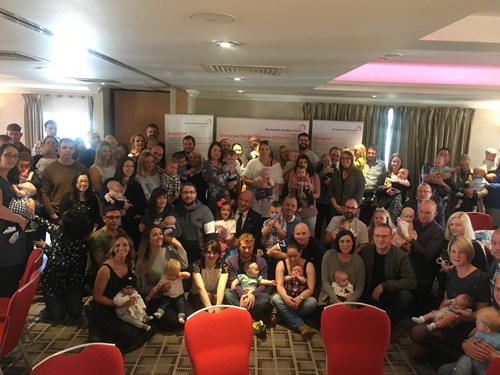 The Hewitt Fertility Centre hosted an afternoon tea and open day on Sunday 17th September. Families who have had successful IVF treatment in the centre's Knutsford based IVF clinic came along. People who are considering fertility treatment were also invited earlier on in the day to speak with staff so they could find out more about the treatment options that are available.
The Hewitt Fertility Centre has been established within Liverpool Women's Hospital for over 20 years, with success rates among the best in Europe. This event was for the patients and staff at the Hewitt Fertility Centre's Knutsford based clinic, which is currently celebrating its 4th anniversary since opening.
The event was held at the Cottons Hotel and Spa, Knutsford. All patients who have had a successful treatment during the last four years at the Hewitt Centre's Knutsford IVF clinic were invited to come for the afternoon tea to catch up with staff who cared for them during their treatment. This also allowed many of the clinic's IVF babies and toddlers to meet each other for a fun packed day.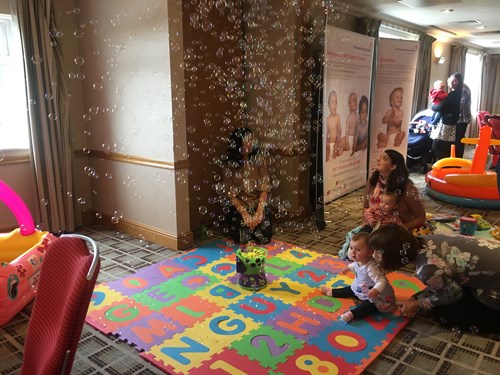 Mr Rafet Gazvani, Consultant in Charge for the Hewitt Centre in Knutsford, said: "We are immensely proud of reaching this milestone and look forward to a future of helping many more people achieve their dream of becoming parents. Seeing so many happy families in one room whose dreams we have helped come true was a very touching and emotional experience. Nothing is more satisfying than seeing the development of a child that has been born thanks to the efforts of all of the team here at Knutsford. I'd like to thank everyone for coming along and creating a special day."
Ruth Breen from Warrington attended the event with her husband Ray and baby George who is 6 weeks old and was conceived with the help of the Hewitt Fertility Centre.
Ruth commented: "It was a lovely day to come along to meet many other families who have got success stories like ours. To have so many babies in one room who we all consider to be our little miracles was very special. It was also rewarding for me to be able to speak to people earlier on in the day who are considering fertility treatment. It is a very challenging and emotional journey to go on so providing some reassurance and first-hand experience to others who are about to go on that journey was my way of giving something back for the gift that we feel like we have been given."
Mr Gazvani, added: "Our event was both a celebration of our success stories and also an opportunity to highlight the care we provide to people who may be considering fertility treatment in the future. Making a decision to proceed with fertility treatment can sometimes be very difficult or even confusing to people who have not considered it before or who are not familiar with what it involves. We met many people during the day who we hope went away with some valuable advice and information about how we could help them. We believe that our years of experience and dedication to our patients is what sets the Hewitt Fertility Centre apart. The celebration with our families and babies during this event reminds us what a part we have played in people's lives and we hope to continue to do the same for many years to come. I am looking forward to having many more of these celebration events in the near future."
With the 40th anniversary of the first IVF conceived birth approaching (in 2018), it is of particular significance to highlight the amazing advances within fertility treatment. The Hewitt Fertility Centre achieves some of the highest success rates and is at the forefront of technological advancements as well as patient care and therapies.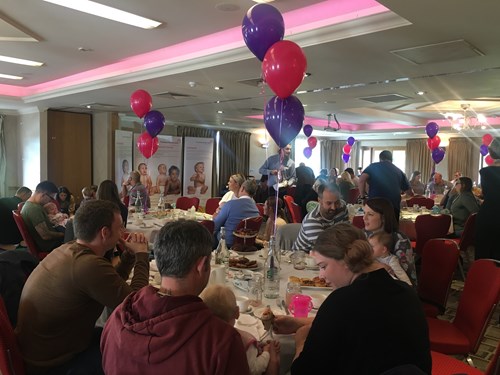 If you would like to find out more about the treatment that the Hewitt Fertility Centre offers, please visit www.thehewittfertilitycentre.org.uk or email: Hewitt.Centre@lwh.nhs.uk.
19th September 2017